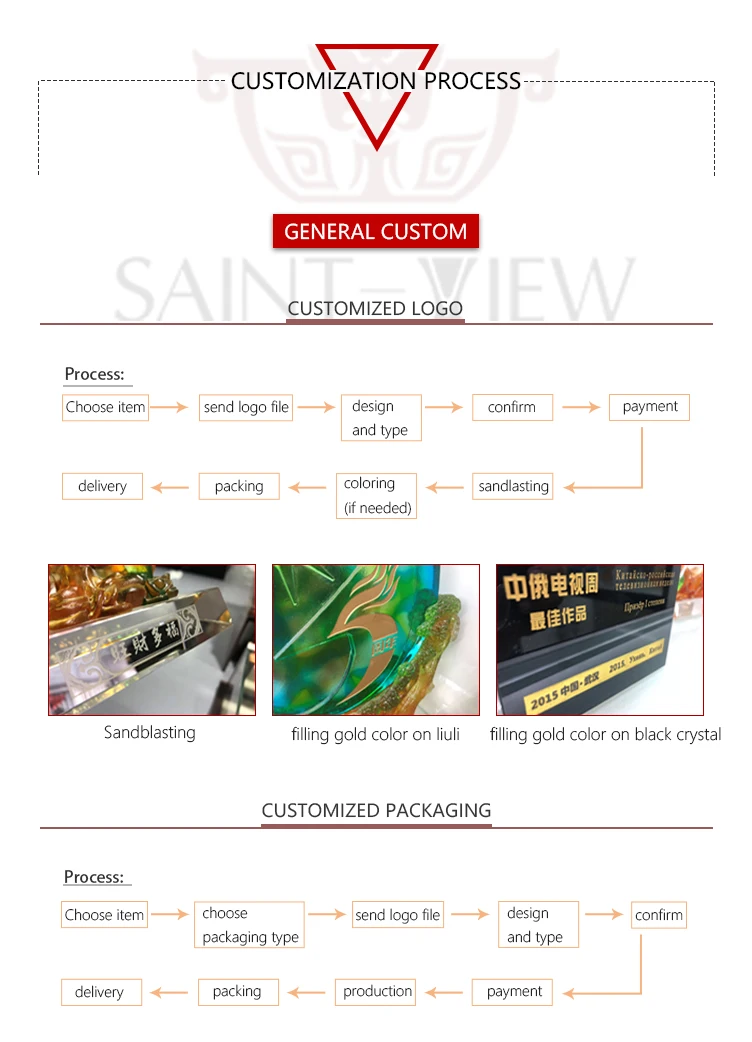 1.How long does it take for custom product?
For sandblasting logo on stock product, it takes 2-3 days. For custom design product, it takes 20 days for sample, 20-30 days for mass production. Final deadline depends on order quantity.
2.What's the minimum order quantity for customized service?
If you choose our stock item to add logo, any quantity is acceptable, even one piece. Please contact us for extra charge. MOQ of Custom design product depends on product size and unit price. The reference quantity is 100pcs.
3.What's the shipping way for custom products?
If small quantity, we'll deliver by express. We have good discount for DHL, UPS, TNT. If large cargo, we'll ship by sea with formal customs declaration under price term FOB Shenzhen, China.
4.What's difference between laser engraving and sandblasting?
Sandblasting engraves deeper than laser, the lines will be neat and precise. Any character, pattern or logo are clearly shown. Laser engraves very thin, only easy character and lines can be shown.
5.Can crystal glass liuli accept laser carving from inside like k9 crystal?
No. They are different material, crystal glass liuli can not do that.